I gotta stop doing this: taking the bait on someone else's blog by responding to someone far over my political horizon,
hijacking the comments thread
and generally being a bloviating bore. But
man
, did I blow it this time - I raised the hackles of a 9/11 Truth evangelist. Yeah, one of
these guys
. And now my keyboard is paying for it in exponential wear 'n' tear.
I've never thought the narrative offered by the US government was entirely satisfactory; I'll even hazard there was actionable intelligence about the terrorist plot that was deliberately neglected by the Machiavellian vampires in PNAC. (
Condi could probably back up
such a claim.) But every alternate telling of the event -
including though not limited to controlled demolition, squibs, stand-down orders, missiles, remote-controlled drones, and, of course, the Jews did it
- is equally pockmarked by inconsistency, pseudoscience, and circumstantial evidence. Not that this dulls the fervor of the 9/11 Truth crowd, no sir! The great irony of the "Truthers" is that, as much cross-examination to which they subject the official account, they never betray the
slightest
doubt about their own conclusions. The last time I saw someone so brassbound of his own convictions, it was, uh...
that retarded cowboy
fellow who's been running the country for the past eight years.
I can't discuss the 9/11 Truth movement without hearing Slavoj Žižek's
de facto
motto ringing in my ears:
Is that not ideology at its purest?
The 9/11 Truth
weltanschaaung
is a meticulously fantastic, all-encompassing construction to which exceptions or contradictions only prove the rule, which in turn denies the exceptions or contradictions as being such. It's as impregnable and self-affirming as any other ideology, from Adorno's miserablist Marxism to Catholicism to Scientology. In short, it's fucking
impossible
to entrust with even a modicum of self-skepticism.
So why am I giving more airtime to this armchair-CSI lunacy? Well, I originally intended to use this space to continue the demagogic ping-pong match without co-opting any more of
Jodi Dean's
comment thread. But I'll save my breath and instead refer you to the article that kicked off this whole melee: the Biblically-long debate between
Matt Taibbi and David Ray Griffin
hosted by Alternet. Grab a cup of coffee, 'cuz it's over thirty pages long (though the fur doesn't really start flying until
Part II
). Almost any argument that was made at Dean's blog (or could be made here) is covered somewhere within the article, so give at least a little of your time.
I'll admit my bias out of the gate: Taibbi is one of the most thorough and viciously funny journalists on the beat, though his increasingly frenzied, nouveau-gonzo style reveals (as
Tim Krieder
noted) "a man whom coverage of national politics has driven to the brink of utter and irredeemable loathing of mankind." But I also have to give Griffin his due: he presented himself as diplomatic, patient, and attentive, ditching histrionics for investigative scrutiny. This is in stark contrast to the usual spittle-hail and witch-hunt hysterics through which Truthers deliver their arguments. Perhaps the 9/11 Truth community might make more headway if their massaged their PR a bit. The hectoring tone, juvenile monitions to "wake the fuck up!", and smug sighing over having to thanklessly point out "the blindingly obvious" aren't exactly endearing.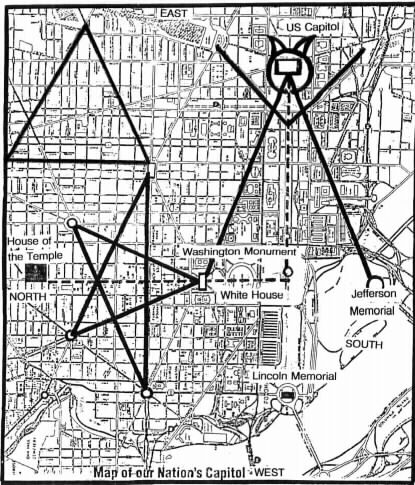 The mistake Truthers make is like confusing Bush with Batman: the forensic microscopy and fanciful dot-connecting ignores the complete picture. The day the WTC was destroyed, that very afternoon, I was already more terrified about what Bush's response would be. I'll borrow
some words from Žižek
to avoid sounding monstrously callous:
The U.S. just got the taste of what goes on around the world on a daily basis, from Sarajevo to Grozny, from Rwanda and Congo to Sierra Leone. If one adds to the situation in New York snipers and gang rapes, one gets an idea about what Sarajevo was a decade ago.
The attacks were like punching a gorilla in the nose: an irrationally bold gesture of defiance that would temporarily stun the beast, but then set its blood to boil. Run to the hills, motherfuckers.
Bringing this back to my initial point on Jodi Dean's blog, it's not as though
any
of the various 9/11 conspiracy theories need be proven true to indict the Bush (and Blair) administrations for their heinous offenses. The whole of the American & British cabinets could be dragged into the Hague right now and receive the same charge dispensed at the
Nuremberg Trials
:
planning, initiating and waging wars of aggression and other crimes against peace
. This is without considering the plethora of
other
disgusting transgressions that are sufficiently well-documented that I needn't recount them all here.
The question might become one of priorities: do we want BushCo. punished for being the amoral, imperialist hegemons they are, or do we want to bicker endlessly over incomplete and corrupt evidence? From a legal standpoint, a 9/11 Truth prosecution of the Bush Administration is unfeasible: in the Taibbi/Griffin article, Griffin's courtroom analogy posits himself as a
defense
attorney, who needs only establish the shadow of a doubt, which the official 9/11 narrative is certainly not beyond. But then neither is the 9/11 Truth version of the event.
Dismayingly, I suspect the real question at the root of this interminably dull argument is: what do we care about more, 2751 dead in New York City, or (
as of today
) 4180 Americans, 314 other coalition members, and an estimated
1,273,378
Iraqis? Do we care more about our fellow middle-class Starbucks customers, or a bunch of gun-toting pseudo-barbarians fighting over a beige wasteland? Are we more disturbed by a traumatic schism in our quotidian Western comfort, which we must fill with whatever fragmented fantasy we can possibly cobble together from material scraps, or by an ongoing, slow-burning slaughter of colossal scale that nonetheless is out of our empathic view?
I don't particularly want the answer to those questions - but then, that's probably exactly what a 9/11 Truther would've said about me anyway.