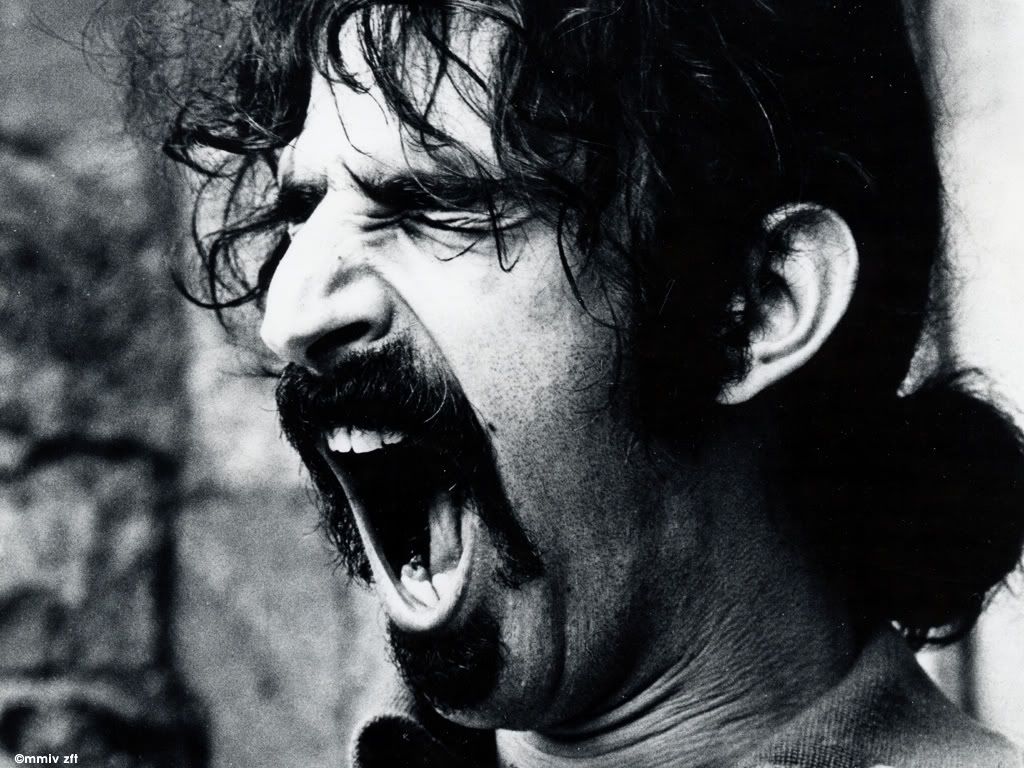 In a year where musos, blogdom, and the chattering classes were preoccupied with the likes of Fleet Foxes, Vivian Girls, Bon Iver, and the Last Shadow Puppets, I'm
far
from the first person to note how colossally dull 2008 was. I also guarantee that many of those now complaining about the
annus stolidus
are the same who catapulted the Prozac-'n'-pot mediocrity of Panda Bear's
Person Pitch
to the top of about several dozen End of Year lists in 2007. Gee, who'da thought lauding a reverb-soaked, well-produced snooze would only encourage more of the same?
But, since it's hypocritical to ramble at length on how the past twelve months were so unremarkable - cut to the chase, and click on the mix titles to download. Commentary below.
Five Songs from '08 Albums I Actually Dug
1.
"The Guitar"
(by Young Widows, from
Old Wounds
)
2.
"Night of the Lotus Eaters"
(by Nick Cave & the Bad Seeds, from
Dig!!! Lazarus, Dig!!!
)
3.
"Sag Harbour Bridge"
(by Women, from
Women
)
4.
"Rise to Glory"
(by Earth, from
Bees Made Honey In the Lion's Skull
)
5.
"Death Goes to the Winner"
(by Harvey Milk, from
Life... the Best Game In Town
)
Ten Songs from '08 Albums That Were Decent But Disappointing
1.
"Life Is a Movie"
(by GZA, from
Pro Tools
)
2.
"Golden Age"
(by TV On the Radio, from
Dear Science,
)
3.
"Beginner's Falafel"
(by Flying Lotus, from
Los Angeles
)
4.
"Ummer"
(by Zach Hill, from
Astrological Straits
)
5.
"Vox Celeste"
(by Deerhunter, from
Microcastle
/
Weird Era Cont.
)
6.
"Last Day of Magic"
(by the Kills, from
Midnight Boom
)
7.
"Late Repeat"
(by Charlottefield, from
What Are Friends For
)
8.
"Africa Just Wants to Have Fun"
(by Volcano!, from
Paperwork
)
9.
"En Papier"
(by These New Puritans, from
Beat Pyramid
)
10.
"Immediate Mate"
(by Grails, from
Doomsdayer's Holiday
)
Fifteen Songs from Albums That I First Heard This Year And Now Thoroughly Enjoy For Various Reasons
1.
"Just As the Day Was Dawning"
(by Big Business, from
Here Come the Waterworks
)
2.
"Sedan"
(by Todd, from
Purity Pledge
)
3.
"Now I've Got a Sword"
(by the Muggabears, from
Night Choreography
)
4.
"Spywatchers"
(by Icy Demons, from
Miami Ice
)
5.
"Danse de L'enfant et du Roi des Mouches"
(by Jean-Claude Vannier, from
L'enfant Assassin Des Mouches
)
6.
"Stoned Out of My Mind"
(by Speed, Glue, & Shinki, from
Speed, Glue, & Shinki
)
7.
"I Helped Patrick McGoohan Escape"
(by Teenage Filmstars, from
A Day In the Life of Gilbert and George
)
8.
"Keep Warm, Keep Well"
(by the Advisory Circle, from
Other Channels
)
9.
"Obedience"
(by Jade Warrior, from
Last Autumn's Dream
)
10.
"Knockout"
(by Jean-Pierre Massiera & Bernard Torello, from
Turn the Radio On
)
11.
"Hell Hound"
(by Sir Lord Baltimore, from
Kingdom Come
)
12.
"Soft Sugar"
(by Noxagt, from
Noxagt
)
13.
"Some Kind of Sad"
(by Ringo Deathstarr, from the
Ringo Deathstarr
EP)
14.
"Crooked Head"
(by Fucked Up, from
The Chemistry of Common Life
)
15.
"City of Dreams"
(by David Lynch & John Neff, from
Blue Bob
)
In terms of what tickles my sonic libido, I'm tipping my hand enough as it is with that first mix. Preferring not to be patronising, I'll leave you to connect the dots between Nick Cave, Earth, and Harvey Milk for yourself.
More worthy of discussion is what exactly is lacking in that second mix. Most of these releases were accomplished if unconvincing mimicry of sounds that perenially occupy my stereo. "Golden Age" is Prince as produced by Soul Coughing, far surpassing everything else on TVOTR's third album. Zach Hill's solo debut sounded like the Mars Volta covering Brainiac without the crisp production of either. Charlottefield is an impressive post-hardcore lyre bird, doing what was done over a decade ago by Bluetip and Cap'n Jazz as they came down from their adolescent charge. Volcano! join Deerhoof and Ponytail on the growing list of bands whose
Jehu
/
QANU
-esque contrapuntal guitar batshittery is ruined by cloying vocals - in this case,
David Longstreth
-style self-indulgence. These New Puritans are the Fall minus the ramshackle grit and lunatic wit.
So on and so forth - notice the pattern emerging. Granted,
Christgau
is
correct when he says, "Kneejerk vanguardism is an important reason so much online record reviewing sucks." Pedantic envelope-pushing leads to those dead-ends, devoid of critical thought or coherent philosophy, where fashionistas cavort in
unitards woven of bacon & emu feathers
just 'cuz it ain't been done before. But then what's the alternative? Apparently, it's a lazy, defeatist self-appeasement that affords Pitchfork the hypocrisy of lamenting
"a(nother) year when many young bands thrifted decades-old material with déjà-vu results"
whilst placing Fleet Foxes atop their
year-end album roundup
.
The greatest problem posed by the nanosecond hype-cycle of online crit isn't bloody-minded trailblazing as an end unto itself. It's the cliquish fractalisation of subcultures so that the context for enjoyment of a given band or music is
so narrow
that it's damn near inaccessible. What am I talking about? Okay, Deerhunter are a band that I kinda like. I think their production is half-assed, their melodies predictable, and I can almost
see
Bradford's bullshit hippy swimmy arm movements when I listen to his self-conscious delivery. But the obvious points of reference are all bands that I
really
dig, so I can't categorically
dis
like Deerhunter. Ergo I often ask myself what I'm missing about the band that sends so many listeners over the moon. Well, according to
Matthew Perpetua
...
It helps to have the context of other Deerhunter records, and probably also Atlas Sound and seeing them live, to get the bigger picture of who Bradford Cox is and what he's doing, and why it's special and good, especially in the current context of indie rock circa '08.
In other words, only completists need apply to the fanclub. What the fuck good does
that
do anyone not immediately enthralled with their music? A band needn't be popular to be "special and good," but for them to be
important
, something needs to resonate beyond a certain navel-gazing blogipelago. But evidently, that's a door I'd need four keys to unlock, and I ain't got the time for that.
I ended my own
recap of '07
with the following quote, which at the time was sort of lumped in without proper context. But if *
ahem
* "underground" music culture continues along its current course, this may become an annual epitaph upon the preceding 12 months:
I asked my friend James Marshall if he thought the current dismal state of music was likely to improve. "No," he said. "It's got to get worse, because everybody's into their own thing and doesn't wanna know. Pretty soon every band will have no more than three fans, and nobody will have even any friends. Then after that you'll start resenting the other guy because he likes the same thing you like: it's your turf! How dare he encroach? So then people will start killing each other for appropriating each other's musical tastes and thus infringing on the neighbor's hipness space. How can you be smug about being the only person in the world cool enough to appreciate some piece of New Wave shit, or a blues band or arcane jazz artist for that matter, if you find out somebody else likes it? Don't dare tell 'em! Don't even tell your wife or girlfriend! Keep it safe inside your Walkman!"

~Lester Bangs, from "Bad Taste Is Timeless"
Happy holidays, everyone. Take care.